Ball Mill's Revolving Speed Affects Ore Beneficiation
The ball mill, as a grinding machine, is regarded as the essential auxiliary equipment in the ore beneficiation production line. For a ball mill, the revolving speed has much effect on the equipment's performance, productivity as well as its service life. Therefore, the ball mill's revolving speed also plays an important role in the normal ore dressing plant.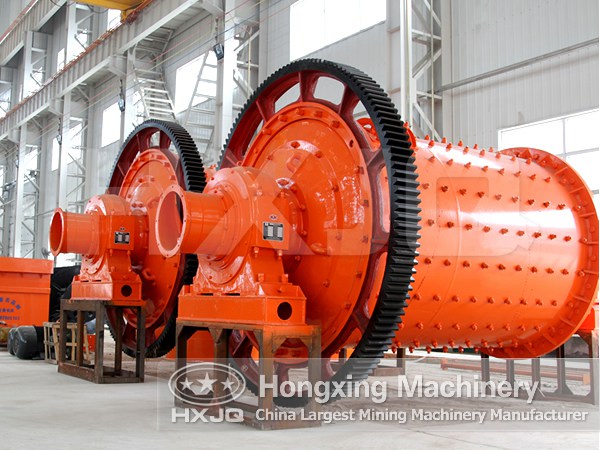 To increase the revolving speed in a proper range will improve the working efficiency of the ball mill to some extent. However, we should not take it for granted that the faster the ball mill runs, the better because too high revolving speed will result in a lot of problems to the ball mill.
The current ball mills can change their revolving speed through the reducer and the speed generally is lower than that of the electric motor. If the ball mill revolves at a high speed or super high speed, it will not only lose the normal grinding function as a mill because of the eccentric force, but also experiences strong vibration and serious wear problems, thus shortening the ball mill's service life.
What's more, too high revolving speed will damage the normal grinding function of the ball mill and widen the discharging port of the equipment, thus causing too much load for the classifier and making finished products own unqualified grain size. At the same time, if the ball mill revolves too fast, it will enlarge the consumption quantity of the lining plate and steel balls.
Above all, we may learn much about the importance of the ball mill's normal revolving speed in the ore beneficiation production line.
Related Articles:
Research Meaning of Ultra Critical Rotational Speed Ball MillThe System Composition of Ball MillUsing Amount and Ranges of Lubricating Grease for Ball MillThe Permanent Innovating Step of Hongxing on Ball Mill Research on the Performance Indexes of Ball MillRelationships between Ball Diameter and Ball Mill Output