Technical Characteristics of Old and Modern Ball Mill
Ball mill is important equipment in building materials, metallurgical, mine, power, chemical, and other industries, for fine powder grinding. In the beginning of new China, China introduced abroad technology, and applied in the industry after digestive absorption and gradual improvement of domestic expert and engineering personnel. In the 1990s of the 20th century, ball mill technology has experienced repeated innovation and improvement, but its main structure and performance has not changed sharply.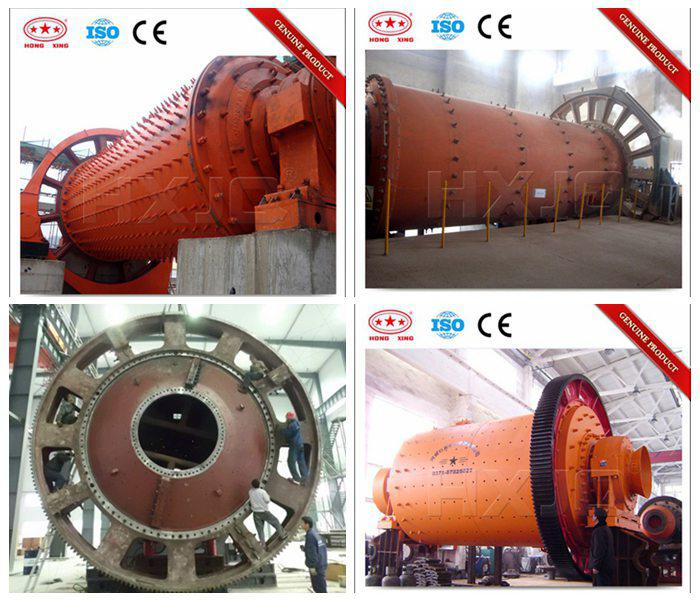 With the development of international mineral processing equipment and some positive efforts made of engineers and technicians, old type ball mill is developed into specialization, rationalization, superfine, high yield, energy saving, and other integrated technology. The ball mill merged these advanced technologies can be called modern ball mill. The author would like to talk about some ideas and views on the technical characteristics of old and modern ball mill on the basis of design experience over the years, for your reference.
The power configuration of ball mill machine is according to expected production, and the size grade of practical power is not phase match with motor power. Therefore, select motor with slightly big power according to practical power, and then work out the volume and tube body length according to motor power. Ball mill is a heavy load starting equipment, in start-up stage, the power consumption is about 5 times the power used in production, so the configuration power of old ball mill requires larger normal power.
Related Articles:
Research Meaning of Ultra Critical Rotational Speed Ball MillThe System Composition of Ball MillUsing Amount and Ranges of Lubricating Grease for Ball MillThe Permanent Innovating Step of Hongxing on Ball Mill Research on the Performance Indexes of Ball MillRelationships between Ball Diameter and Ball Mill Output