Hongxing Grinding Mill Has Developed International Market
The grinding mill machine produced by Hongxing Machinery has successfully entered into the international market because its famous brand, good quality, as well as the after sale service. Hongxing Machinery has built a international marketing group understanding the marketing, tech-savvy and good governance, with flexible service mode. Hongxing Machinery in addition to use traditional ways of marketing service, also maintains an Internet sales, track work services, to fully serve international users in the service, including installation, commissioning technical services and supply of spare parts.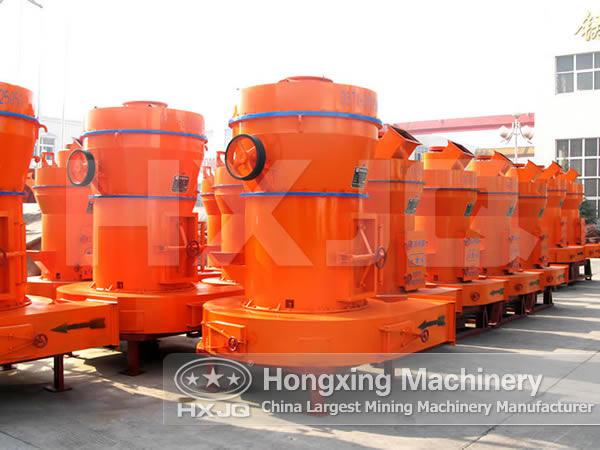 After the development more than 30 years, The product structure and quality control of Hongxing grinding mill machine like Raymond mill have made a lot of progress. Hongxing has introduced new products with particular target. Hongxing flour mill has features of high degree of automation, manipulating simple repair facilitation and so on, so it's widely used in mining, cement and flour milling industries. Independent research and development of YGM, TGM series mill of Hongxing has passed the European CE to enter the EU market. Hongxing grinding mill like Raymond mill and high press fine powder mill are known at home and abroad, and have exported to Indonesia, Australia, Viet Nam, Russia, Kazakhstan, Middle East and Africa and other countries and regions.
Hongxing Machinery has always focused on international exchange and cooperation, repeatedly sent company research central engineers attended world around technology exchange about crushing and grinding machine, timely gets related international latest technology information of industry products, to draw the latest technology experience for researching its products. Hongxing Machinery has introduced advanced technology from United States, Germany, Australia and other countries, and has established international production lines and first-class modernization detection base, on this basis, to develop crushing and pulverizing equipment generation after generation.
Related Articles:
The Classification of Raymond Grinding MillVibratory mill is a special grinding mill Strengthening Mill Service is Conducive to Brand InternationalizationThe Application of Ball Grinding MillThe Specific Content of GrindingThe National Vertical Grinding Mill Boosts the Prospect of Cement Industry