Strengthening Mill Service is Conducive to Brand Internationalization
At present, given the fact that many countries in the world are pay more and more attention to large scale mining and the majority of mining machinery manufacturing companies are expanding their business scale and investing in and building new mining projects, the mining machinery crushing equipment and services will reserve huge demand potential.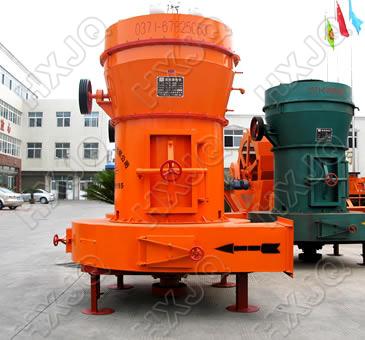 In the powder grinding mill technology and service aspect, the professional powder grinding machine specialist in China and the largest mill machine manufacturing company in Henan, Hongxing Machinery has made full preparation for customizing a complete set of service for the customers, and we will further expand the service shares in the global mining customer market and strengthen the customer service business.
Henan Hongxing Mining Machinery Co., Ltd has ranked top in the whole country for five years in succession in the technical innovation field of powder grinding machine. At present, Hongxing Machinery has formed a complete product chain dominated by powder grinding mill, crushing machine, sand maker, impacting crusher and building waste disposal equipment, supplemented by vibrating screen, material feeding machine, and has become the production and export base of domestic main crushing and sand making equipment.
Henan Hongxing Mining Machinery is a professional mining machinery manufacturing company specializing in researching and producing stone crushing and powder grinding technology and products, and we stick to the development strategy of leading with science and technology and expanding with innovation. Facing with the main battle field of economic construction, according to the demands in foreign and domestic market, we actively introduce foreign advanced and high-end technology, and the Raymond mill, high pressure hang powder mill, R-type Raymond mill and the sand and stone production researched and developed by our company have domestic leading level and part of the products have reached internationally advanced level, and our company has been granted as excellent "Raymond mill manufacturer" and excellent "crusher manufacturer".
Related Articles:
The Classification of Raymond Grinding MillVibratory mill is a special grinding mill Hongxing Grinding Mill Has Developed International MarketThe Application of Ball Grinding MillThe Specific Content of GrindingThe National Vertical Grinding Mill Boosts the Prospect of Cement Industry