The Types and Texture of Grinding Media of Cement Ball Mill
During the grinding process of the cement ball mill, the performance of the grinding media determines the grinding efficiency and working ability of the grinding mill. In order to maximize the grinding effect of the ball mill, it is necessary to choose suitable grinding mill. The premise of selecting suitable grinding media is to learn about the types and texture of the grinding mill and this paper will deal with it.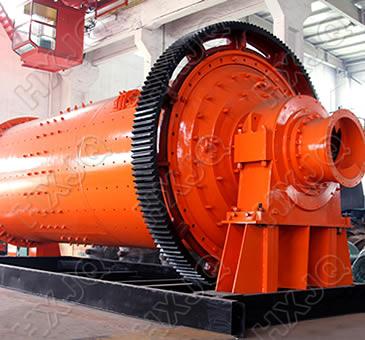 The grinding media with different shapes and sizes have different grinding effect during the powder grinding process. The grinding media that are commonly used in the cement plant can be divided into the following types according to their shape:
(1) Steel ball: Steel ball is a widely used grinding medium of ball mill. According to the powder grinding requirement, the steel ball with diameter of 20~120mm are often selected. As for the coarse grinding cabin of ball mill, various steel balls with diameter of 50~100mm are chosen, and steel balls with diameter of 20~50mm are chosen for the fine grinding cabin.
(2) Steel forges. Steel forge is usually used in the fine grinding cabin of the open circuit ball mill.
(3) Steel rod. Steel rod is a grinding medium that is widely used in the rod mill and its diameter is often 40~90mm.
In the cement industry, the textures of the grinding media of the ball mill mainly are:
(1) High-chromium iron. It is an alloy white iron which has high chromium content with the property of anti-abrasion, anti-heat, anti-corrosion and high toughness. The abrasive resistance of the high-chromium iron ball is 8~12 times of common straight carbon steel ball.
(2) Low-chromium iron. It has low chromium content. Its toughness is relatively low so that it is suitable for being made of the small balls, iron forge and the lining board of the fine grinding mill.
(3) Casting bearing steel. It can be made of steel balls with various diameters. The consumption of balls is higher than that of the high-chromium iron balls, but due to its low content of alloy elements, it still has wide application in the mining machinery industry.
When selecting the grinding mill, the manufacturing company should take a comprehensive account of the advantages and disadvantages of different grinding media and combine the actual situation of the company so as to select the most suitable grinding mill in order to ensure high production capacity of the ball mill.
Related Articles:
Research Meaning of Ultra Critical Rotational Speed Ball MillThe System Composition of Ball MillUsing Amount and Ranges of Lubricating Grease for Ball MillThe Permanent Innovating Step of Hongxing on Ball Mill Research on the Performance Indexes of Ball MillRelationships between Ball Diameter and Ball Mill Output