The Continuous Innovation of Mining Grinder in Modern Society
There is one old saying named fragile part, and different mining grinders have the distinction on the fragile part.
The fragile part which is also named the part pieces of mining operating machine used is easily broken in the mining production line of modern mining machinery, such as the Hongxing mining machinery is major in producing the HC1700 grinder which is just belonging to the scope of fragile part, and we can say that the national mining manufacturers have to confront at this right minute.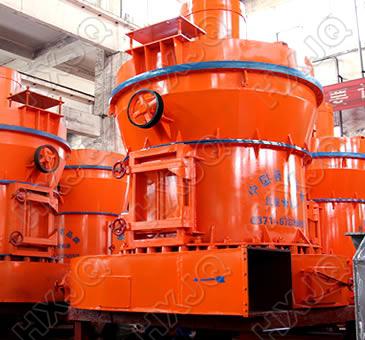 Once the using span of the fragile part is short, which is asked to be replaced as often as possible, above on will cause much more inconvenience to the mining customers and is also easy to appear some other stoppage on the mining machine. Hongxing mining experts which are major in producing the Raymond mill and cone crusher frequently research on the experiment test on the mining machine in order to solve the problems caused by the fragile part, which finally choose the best quality material to replace the prior steel material which is useful to prolong the using life and improve the credibility of mining machine.
As we all know that the product quality coming from German is without a doubt. I still remember one colleague who has used to work in one Sino-foreign joint venture was asked one question about the fragile part, and the people of headquarter on the contrary asked them what the fragile part is. The demanding for the product quality of German is much higher, which is one direct reason why they don't think that there is the so-called fragile part in their eyes, and above in is also the obvious reason why the product coming from them is expensive all the time. We don't have the guts to say that like the arrogant German, but we will try our best to avoid some matters like that in the future and improve the products quality and perfect the working efficiency in the short time.
Hongxing mining machinery has been found for nearly 13 years, and we will do our best to improve every mining machine that we made by the continuously constant innovating and updating on the grinder production even though we cannot have the confidence to say the above on just like the German.