The Technological Innovation of Hongxing on Traditional Sand Making Machine
With the development of the basic construction at this right minute, the sand making machine can be widely used in the industries of water station and building construction, which has made a big difference on the project for the manufacturer and the customers.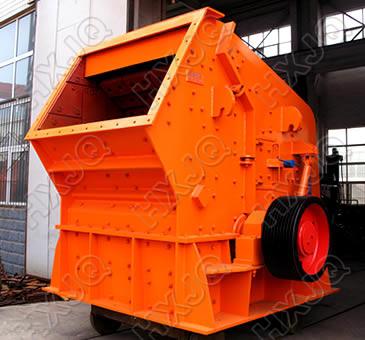 The basic construction has the higher requirement on the sand making machine with the scientific development. The producing aggregate system of the concrete is one indispensible part that is the reason why it can have the power to influence the impact on the whole project no matter whether it is on the density and the physical characteristics all the time.
The sand making machine made by Hongxing which is including jaw crusher can have the better prospect of the sand making industry, whose impact is more enormous than the traditional sand making machine, which is designed for the big project such as the water station. This sand making machine can be used in the railway, road, bridge and cement mixing station which is used to crush the rocks and reshape the finished material at the same time.
The sand making machine including the jaw crusher and hammer crusher has some merits such as big output, higher producing products, medium granularity, easy operation, simple repairing, which has the lower requirement on the operator and which can predict the new future orientation of the sand making industry.