Crusher Holds Important Position in National Economy Construction
The crusher refers to the crushing machine of which the content of the granularity of the discharged materials is bigger than 3mm accounts for over 50% of the total amount of the discharged materials. In the practical production, it can be divided into coarse crushing, medium crushing and fine crushing according to the detailed technical requirements. The crusher has become the new favorite of the market quickly since it was invented. It has become an indispensable member of the national economy construction.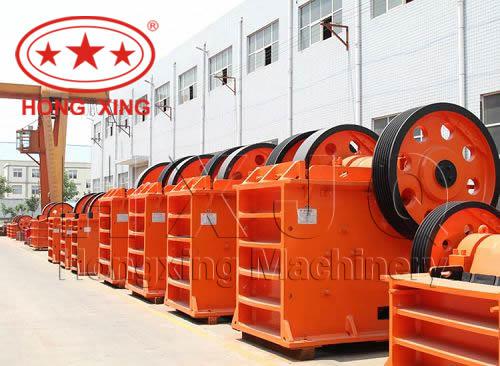 In the industrial departments such as metallurgy, mining, chemistry and cement, every year there are large quantities of raw materials and wastes waiting to be recycled that need to use the crushing machine for process. For example in the cement plant, the raw material must by crushed to be burned to be refractory, and then the refractory will be ground by the grinding mill to become cement. In the ore beneficiation plant, in order to make the useful mineral inside the rocks reach single separation, the crushing machine will be used to crush the raw rocks to the required granularity, and the grinding mill will be used for grinding the raw materials crushed by the crushing machine to the granularity that can be separated. In addition, in the chemistry and power station department, the crushing and powder grinding equipment will crush and grind the raw material in order to increase the superficial area of the materials, thus create favorable conditions for shortening the chemical interaction time. And in the building and road paving industry, the crushing machine is needed to crush the raw materials into the granularity that is suitable for the nest procedure.
With the fast of the development of the industry and the decrease of the mineral resources, it is more and more important to recycle the wastes in the production of all departments, and the re-processing of the wastes needs the use of the crushing machines. And with the success of Eighteenth CPC National Congress, economic development still holds dominate position and some departments and industries on the matters of national economy and people's livelihood cannot go without crushing machines.
Related Articles:
The Selection of Crushing Equipment for Sand and Stone Production LineDescription of Crushing Equipment ProductCrushing Equipment, Crushing MachineStrength and Hardness of Materials Influence Working Capacity of CrusherDeveloping History of Crushing Equipment in China