Hongxing Ball Mill is the Best Choice for Ore Beneficiation Production Line
As is known to all, ball mill is the key equipment for re-crushing after the materials are primarily crushed. Any kind of ore beneficiation production line or ore beneficiation technical process cannot go without material grinding, which means that ball mill is indispensible in the ore beneficiation production line.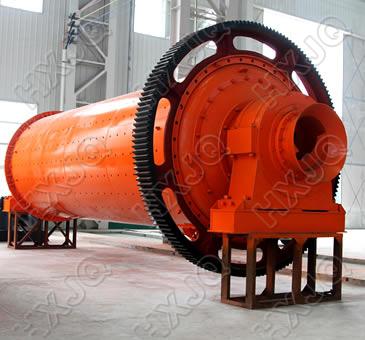 The important role of ball mill determines its fast upgrading and updating. With the fast development of national economy, the ore dressing equipment industry is also faced with huge development opportunities. Many mining machinery manufacturing companies begin to provide their best selling products, make greater efforts to improve their science research innovation ability and strive for researching and developing new type of ball mill that will suit more social development. Among them, the new ball mill researched by Henan Hongxing Mining Machinery Co., Ltd stands out and becomes the best choice for the customers.
Hongxing Machinery introduced international advanced technology and combines the working features of ball mill, and then carefully launches a new ball mill with good anti-abrasion ability, stable operation and reliable performance. This ball mill is a horizontal type rotary device with drum and is composed of material feeding and discharging part, rotary part and driving part.
Its main features and advantages are stable operation, reliable working condition, high crushing ratio, uniform production granularity, simple structure, convenient repair and economical operational fees, for this reason, it enjoys high popularity among the customers.
To sum up, Hongxing ball mill will be your ideal choice for your ore beneficiation production line, and welcome all the customers to come to our company for inspection and purchase of ball mill.
Related Articles:
Research Meaning of Ultra Critical Rotational Speed Ball MillThe System Composition of Ball MillRole of Crushing Played in the Ore BeneficiationUsing Amount and Ranges of Lubricating Grease for Ball MillThe Permanent Innovating Step of Hongxing on Ball Mill Research on the Performance Indexes of Ball Mill