Safety Problems in Production Process of Ball Mill
The design and production state of ball mill determines its final production quality, and at the same time, its production safety is also a problem that deserves our attention. Using the above-mentioned methods, we can divided the methods of ensuring the quality production ball mill into two systems, which are two important aspects of ball mill since the good work of these two aspects is a healthy production activity. Next we will introduce the quality management system of ball mill in detail and extend the technical factor.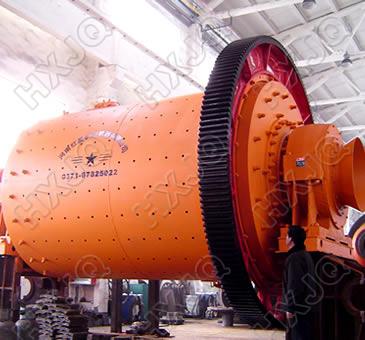 The quality management system of ball mill will promote its smooth production, and the safety technical measures will make sure that the workers will work in a safe environment. As a matter of fact, there are many aspects related to the safety technical measures of the ball mill and the ranges of the content will also has new reforms along with the constant development of the ball mill technology.
1. Perfect the safety management and safety system of the ball mill and formulate the safety operational specifications and practical construction scheme before all the work.
2. The technical communication work should be done seriously. The technology relevant to the working procedures of ball mill should be communicated in detail in order to make sure the constructors work in a safe environment.
3. The safety facilities should be constructed perfectly, including the storage of the materials, the production pattern of the ball mill equipment and the fire-proofing facilities, and at the same time, the protective devices should be complete and effective.
4. The workers should strictly carry out the safety operational scheme of the ball mill and follow the labor discipline and the safety rules. When they are constructing, the workers should wear helmet, and some workers that need take part in some special work must wear the working certificate.
5. The special work related to the grinding mill should be done by the professional workers, and the non-professional workers are not allowed to operate and repair the machine without authorization.
6. The emergency measures should be built perfectly and the personnel should have the ability to handle the emergencies, such as the treatment of the machine when it rains and the working requirement of the workers.
Related Articles:
Research Meaning of Ultra Critical Rotational Speed Ball MillThe System Composition of Ball MillUsing Amount and Ranges of Lubricating Grease for Ball MillThe Permanent Innovating Step of Hongxing on Ball Mill Research on the Performance Indexes of Ball MillRelationships between Ball Diameter and Ball Mill Output