Selection and Use Skill of Stone Crusher
Nowadays the stone crushing equipment are various in types and diverse in functions. As for the investing companies, the correct selection of which kind of stone crushing equipment during the use process directly determines the production efficiency of mining machinery manufacturing company. For example, when it is right for the customers to choose jaw crusher, but due to ignorance, they choose gyration crusher, so in the end they get half the result with twice the effort. The main factors determining the selection of jaw crusher or gyration crusher for a certain ore beneficiation plant are the biggest ore granularity processed by the stone crusher and the processing ability needed.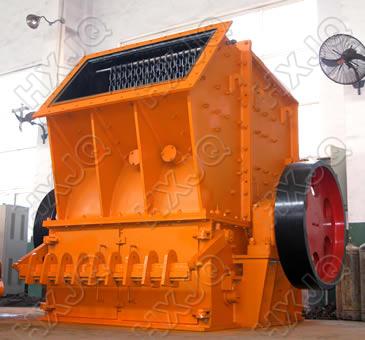 When the customers need high processing ability, it is advisable for them to select gyration crusher. Because the gyratory crusher adopts complete period crushing, its production efficiency is higher than that of jaw crusher. As long as the crushing chamber is filled with materials, the gyratory crusher will easily reach high production capacity since the stone crusher is able to work when the movable cone is immersed in the rocks. If the size of the ore feeding mouth is more important than the processing ability, adopting jaw crusher is better. The infrastructure and repair cost of jaw crusher is relatively lower than that of the gyratory crusher. Compared with jaw crusher, the gyratory crusher has high self feeding ability, thus saving infrastructure investment.
On some conditions, the jaw crusher has more advantages since it can be easily dismantled to be several parts. The selection of which kind of stone crushing equipment is also determined by the material type that will be crushed. Jaw crusher is more suitable for crushing clay and plastic materials due to long stroke, the gyratory crusher is ideal for crushing hard materials.
Related Articles:
Portable Rock CrusherWonderful introduction about Zhengzhou Hongxing Stone Crusher Hongxing Betters the Performance of Stone CrusherPulverizer Manufacturing Expert in China-Hongxing Machinery