The Significance of Checking the Loading of the Ball Mill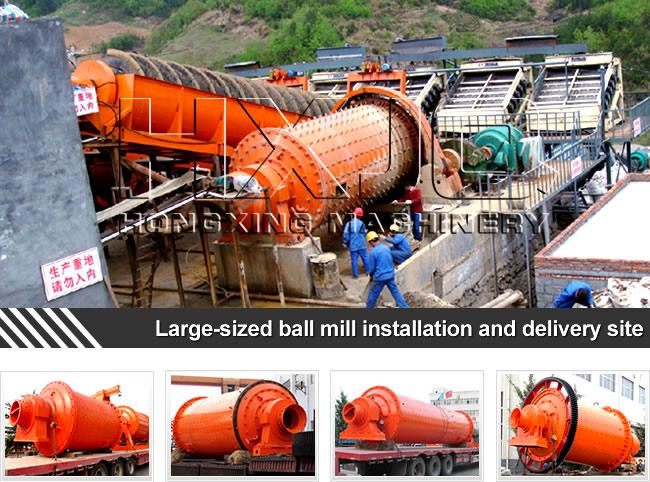 At present, the conventional Ball Mill load-testing program adopts the single-factor or double-factor detection to test the external response of the Ball Mill, according to which direct internal load control will be realized. The main drawbacks of this program exist in the following aspects:
1. It tests the external response of the Ball Mill, but cannot accurately determine its internal state.
2. Due to the few factors for detecting the external response (only one or two), it is hard to judge the multiple internal parameters of the Ball Mill.
3. The hardware generally consists of several detection instruments and general computer control system (PC); because of the huge system and harsh environment, the reliability of the equipment is quite poor. Since the traditional program cannot accurately test the internal load of the Ball Mill or owing to the unreliable defection system, in the practical production, it is still mainly relying on the experience of the workers for the judgment of the load state inside the ball mill. They often control it by regular feeding in materials, water and balls, which will affect the automation of the mill control system. The loud noise and dust pollution produced in the working process will do great harm to the workers' health during the long-term work in the harsh environment.
In order to compensate for the deficiencies of Ball Mill described above, it is necessary to study a new detection scheme: make sure the Ball Mill's multiple internal load parameters by building the model between the external response and internal load parameters that is the result of researching the relationship between them through neural network. Ethernet interface and embedded internet technology will also be applied in the detection system design, which realizes communication via the Ethernet interface.
Related Articles:
Research Meaning of Ultra Critical Rotational Speed Ball MillThe System Composition of Ball MillUsing Amount and Ranges of Lubricating Grease for Ball MillThe Permanent Innovating Step of Hongxing on Ball Mill Research on the Performance Indexes of Ball MillRelationships between Ball Diameter and Ball Mill Output