Sand Washer Creates High Quality Artificial Sand
Do you know how to make clean and high quality artificial sand in the mining industry? Here we introduce a common way to process sand by using our sand washers.
Sand has been an important material used frequently in the construction field. There are two types of sand washers made by our company: XS type and XL type. They can remove the impurity covered on the sand and destroy the water vapor layer covering the sand grains, which is good for dehydration and high efficient sand washing effect.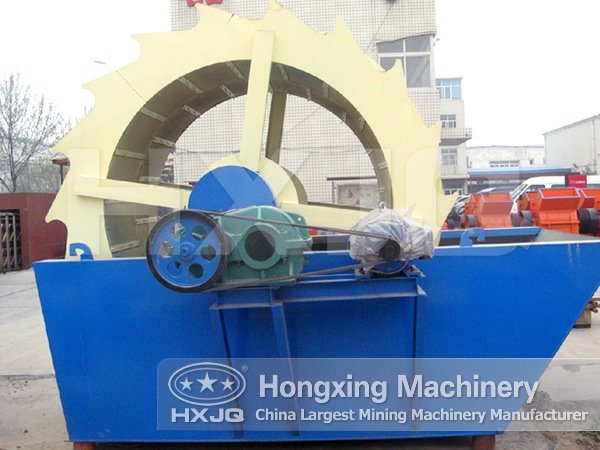 The sand washer refers to a bucket type washing apparatus which can clean and separate the rock flour and clay from the sand and stones. Because of its original sealing structure and reliable transmission gear, our company's sand washer can realize the best cleaning and dehydrating effect by working together with the sand maker.
The sand washing machine generally puts the washers into use in the industries of construction, sand and stone plant, hydropower station and concrete dams. The sand washer with the features of good cleaning effect, reasonable structure, large handling capacity and low power consumption is regarded as the most popular equipment whose transmission gear is separated from water and sand in order to reduce the failure rate.
Based on different appearances and working principles, our sand washers are divided into: screw sand washer, drum sand washer, water wheel sand washer, and vibrating sand washer. With our advanced sand making production line, customers will realize both high efficiency and high yield.
Related Articles:
Correct Operation and Advantages of High-efficiency Sand Washer