Necessary Machines in the Application of Processing Kaolin
Kaolin featuring high whiteness, soft disposition, good acid resistance and fire resistance is widely used as the indispensable raw mineral materials. There are many machines taking part in the process of processing kaolin such as grinding machines and rotary kiln. In recent years, the kaolin is applied by most enterprises to the coating industry.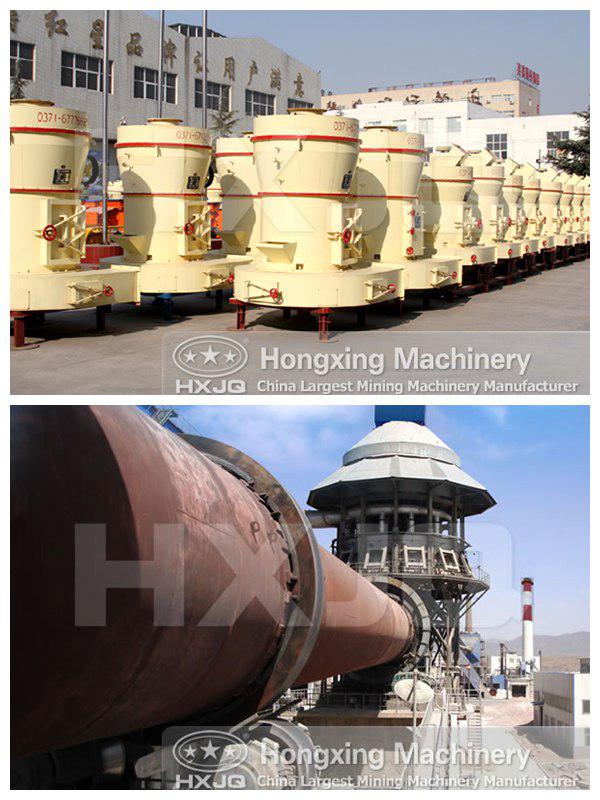 Kaolin with different particle sizes can be applied in various fields. The rough powder produced by the common Raymond mill is mainly used to the flat paint production; the fine powder made by the fine grinder can be used as the glossy oil paint. Compared with the common kaolin, the calcined kaolin processed by our grinding machines has the following advantages: irregular shapes, excellent optic performance, high oil absorption and volume concentration, wear resistance and strong covering power. Our company not only provides the kaolin grinding machines, but also calcine rotary kiln.
The kaolin plays an important role in the coating process. Machines with the painting of kaolin can realize good mechanical performance and self-cleaning feature. The addition of kaolin will also improve the painting's heat resisting and corrosion prevention properties. The painting coating is regarded as the largest consumption field of the Chinese calcined kaolin. In general, we will use the premier kaolin as the anti-corrosive paint, powder painting, heat-resisting painting, insulating paint, road sign painting, waterproof painting and radiation protective painting.
The wider the kaolin's application range is, the more demand there will be for the grinding machine and rotary kiln. Our company will provide customers with professional solutions.