The Manufacturing of Cone Crushers is Combined with Low Carbon
In 2014, the low carbon revolution will continue to prosper in almost every industry, which not only has something important to do with the national economic strength, living environment and industrial development, but also have great effect on people's personal wealth, health and future. In modern times, the crushing and screening equipment has experienced generations of improvement based on many research achievements about the stone medium crushing and fine crushing processes and most of the crushers meet the low carbon standard.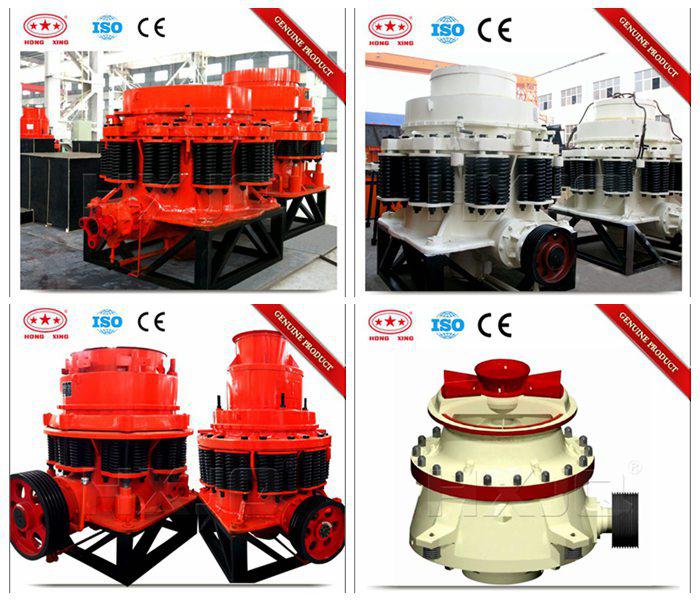 Our company has paid more attention to the research and development of the cone crusher which is popular among customers because of its features of high reduction ratio, high efficiency, large handling capacity, low operation cost and simple maintenance. Cone crushers made by our company adopt the environment protective design for the material selection and production line. We have manufactured many different series of cone crushers by combining the domestic traditional manufacturing technology with the advanced foreign one according to customers' demands. Of all these machines, the high performance hydraulic cone crusher is the most advanced one based on the innovative working principle of laminating crushing.
Our new cone crushers are definitely in accordance with the current low carbon green concept put forward by the government and our company continues to follow the domestic and foreign development trend of the crushing industry so that we will not only improve crushing equipment but also make contribution to the future environment protection cause. Quality products and services are the basic rules, but if we want to win the largest piece of market share in the global crushing industry, we believe in the power of low carbon green development.