Jaw Crusher with High Efficiency Is Popular in China
The discharge opening of jaw crusher is related to its productivity, so it should be adjusted according to required discharging granularity. At the request of guarantee the product size, enlarge discharge opening as far as possible is reasonably. The discharge opening can be adjusted by adjusting the block, and the correlation between reduction ratio and productivity should be paid attention when adjust the discharge opening. Within a certain range, increasing rotation of eccentric shaft can increase the productivity of the crusher, but it also increases the power consumption. Crushed materials will not be discharged completely and production capacity will be reduced if the rotating speed is too large, so jaw crusher equipment should have the most suitable rotating speed.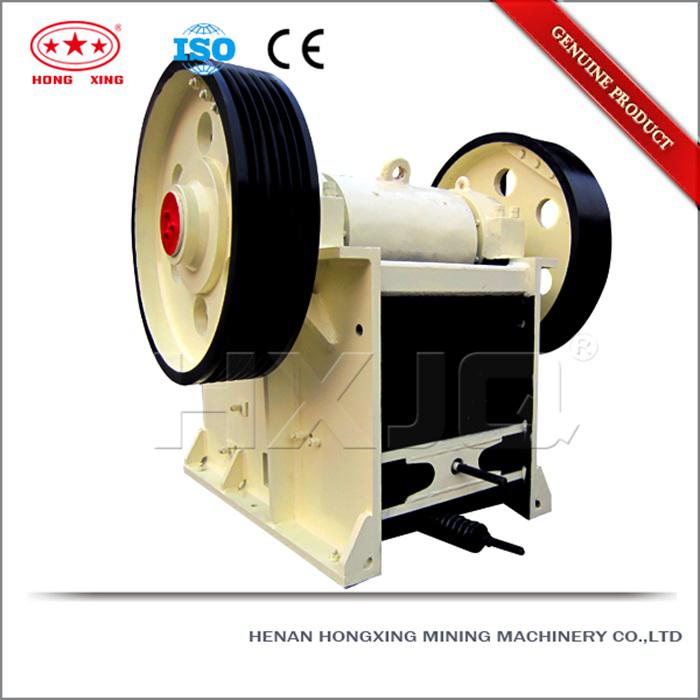 In the current industry, it cannot be denied that the quality of crusher parts produced by a small number of manufacturers is not as good as that of the original machine, so the replacement cycle of wear parts is shorter. Therefore, the production of wear parts of crusher must be strictly. The quality of crusher wear parts has great influence on the service life of jaw crusher, if the quality of crusher parts is good, the wear and tear of jaw crusher equipment will be less.
Therefore, the government should control the number of gravel mining of rock and centralize the decentralized set of resources; encourage small business to combine with large business to efficiently use resources and improve sand quality on the market. For this reason, jaw stone crusher finds its position, and large jaw stone crusher includes a number of gravel mining crushers and sand crushers. Large stone crusher is widely used in large mines, applicable to large-scale mining, with large capacity and high efficiency, and avoiding the waste of mineral resources and boosting corporate profits.