Hongxing Aggregate Jaw Crusher Plant for Sale
Aggregate is granulous bulk materials whose functions are to be used as the skeleton or to fill the gaps in the concrete. It can be divided into coarse aggregate and fine aggregate: the former mainly includes cobble, gravel and waste residue; the latter mainly includes fine sand and coal ash. The aggregate plays a very important role in the construction process because during the material mixing process, the cement will become thin paste after mixing with water, and without aggregate, the cement cannot be used in building, for this reason, aggregate is a kind of very important raw material in the building process.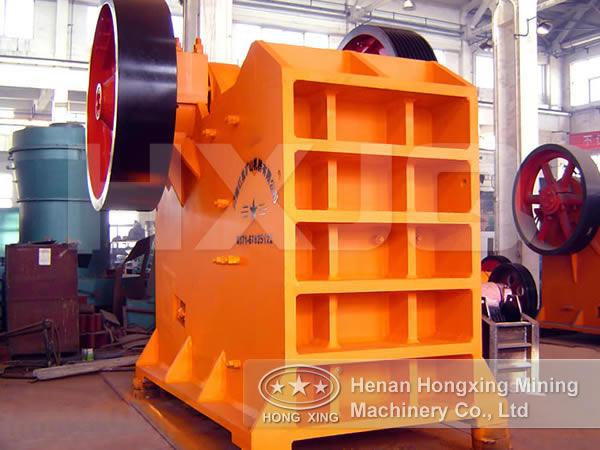 In recent years, with the large-scale economic construction and the constant improvement of infrastructure construction, the application of cement in the building industry becomes wider and wider and the market demands for cement is increasing. In the meantime, the crusher industry also accelerates its development, and application of jaw crusher plant in the cement industry is especially faster. The PE series large jaw crusher plant manufactured by Hongxing Machinery is mainly used for the medium-granularity crushing of various rocks and large materials and is able to crush materials with compressive strength less than 320Mpa. The production of concrete is closely related to crushers and the crushing equipment is the special equipment for producing concrete because the concrete is an artificial stone material manufactured by hardening the mixed materials of cement, fine aggregate, coarse aggregate, admixture and water, and the manufacturing of cement and coarse and fine aggregate all needs the support of crushing equipment.
As a leading company specialized in manufacturing aggregate jaw crusher plant, Hongxing Machinery has always put the needs of the customers on top priority and the aggregate jaw crusher plant is widely used in mining, metallurgy, building material, highway, railway, water conservancy and chemistry and provides high quality cement aggregate for the construction of modern highway.