Hongxing Professional Grinding Mill has a Bright Future
Nowadays, the market demands for new type super fine and micro powder materials are very strong in the majority of industrial manufacturing industries which almost cover all of the production and manufacturing departments of the light and heavy industry. Raymond mill plays an important role in manufacturing super fine materials. With the increase of the market demands for super fine materials, the market demands for Raymond mill will be driven to rise. As a famous brand in the mining machinery industry, Hongxing Machinery aims at the market opportunities and increases the investment in the research and manufacturing link of Raymond mill, so that the products can reform to the direction of energy conservancy and environmental protection and high production capacity.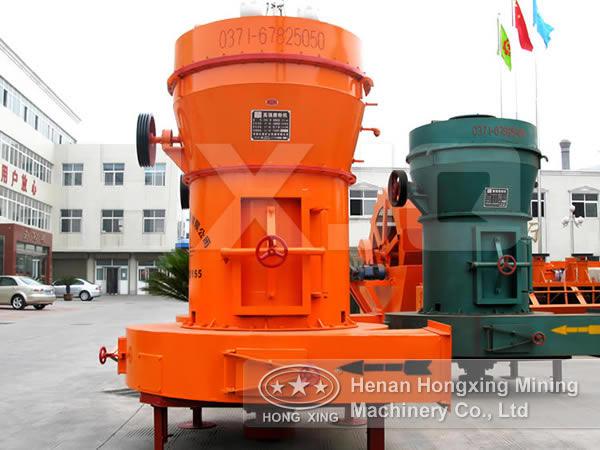 The Raymond mill manufactured by Hongxing Machinery adopts advanced structure of the same products of domestic and foreign market and is designed according to many years of research and development experience and market feedback information of this equipment. During the using process of traditional Raymond mill, we find that while processing mineral powers like calcite, there are plenty of 10μm of super fine mineral powders, so if we can separate these super fine powders through some technical means, the company benefits will be greatly improved.
In order to ensure the continuous and stable production, the Raymond mill produced by Hongxing Machinery is made with these features: this equipment has higher working efficiency than ball mill; the changing cycle of the grinding roll and grinding rings is long.
Besides Raymond mill, the grinding mills produced by Hongxing Machinery also include high strength grinding mill and high pressure grinding mill which can be selected according to different granularity difference and working conditions.
Related Articles:
Raymond Mill Employed in Lime GrindingDevelopment of New Raymond MillRaymond Mill Processes the Best QualityTechnological Property of Raymond Mill