High Efficient Crusher Initiates Environmental Protection in Coal Industry
In order to create a healthy environment, the theme of energy conservation and environmental protection has been companying economic development. As a big country producing coal, faced with the huge wastes situation of coal resources, the government energetically advocates the transformation to low carbon and economical economy, which not only is conducive to increase the core competence of the coal producing companies, but to the reasonable development and use of coal resources, and at the same time, will drive the fast development of crusher industry.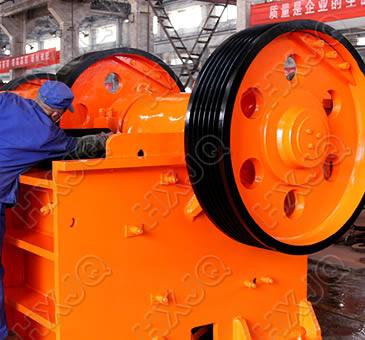 The gangue is a solid mining waste. The charcoal grey rocks discharged during the coal exploitation and washing process contain large quantities of materials that can be optimized. However, many gangues are thrown by the mining companies, which not only waste the resources and occupy the available land, but the emitted sulfide will pollute the environment. For this reason, the comprehensive use of the gangue wastes is a problem that needs to be solved by the coal producing companies.
In respond to the heavy pollution and high energy consumption of the coal producing companies, during the constant innovation, research and development and improvement process, Hongxing Machinery increases the technical content of the crusher equipment, and the high efficient compound crusher manufactured by our company adopts multiple adjusting organism, thus effectively controlling the discharging granularity. With the advantages of unique design, simple structure and high efficiency, this crusher is playing a huge role in the fine crushing process of hard materials such as gangue and coal powders.
Under the strong development of the crusher industry, Hongxing Machinery firmly holds the developing opportunity and on the basis of constantly improving the core competence and building high-end brand image, manufactured new type, energy-saving and high quality crusher equipment in order to realize low carbon and environmental protection development of the coal industry and the society.