PCZ Type Heavy Hammer Crusher Is the Best Mining Machine
The Common Hammer Crusher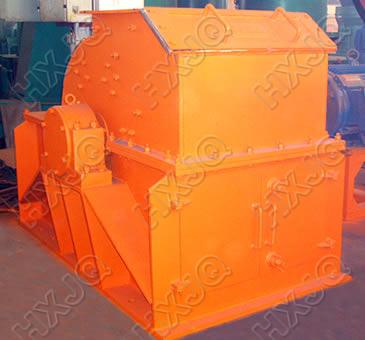 The hammer crusher often includes hammer head and fission structure and the hammer handle can be connected with the bolt, and the hammer head is formed by the chrome molybdenum and metal alloy, which is mainly used in the industries of mining, cement, chemical industry, electric power and other industrial department in order to crush the medium hard material and other materials of the grinding operation.
Because of the bigger torque vibration in the process of running of the machine, there are often appearing some problems in the process such as bearing chamber, bearing a wear, pulley and keyway wear.
PCZ Type Hammer Crusher
Hongxing develops the newest hammer crusher which is also called PCZ type hammer crusher after so many years' research on the basis of calculating the information coming from the customers, which brings in the advanced technology belonging to the German with relying on the practical and actual situation of the home, and that is the reason why it has owned many patents. The PCZ type hammer crusher is one perfect mining machine which is used to replace the traditional machine and which will be one core machine in a short time. Hongxing in 2012 strengths the ability of advertising in order to make the marketing scale bigger and bigger, which will become the newest backbone of the mining machinery and which will have the power to boost the better development of the mining mechanical industry.