Working Process of the Crushing Operation
During the crushing operation process, we can adopt open circuit flow or closed circuit flow, which is mainly determined by the granularity of the product.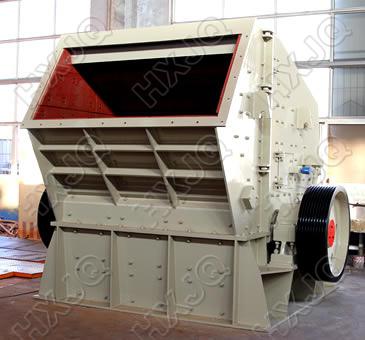 During the open circuit working process, the products that are screened and crushed are all sent to the next working stage by the belt conveyor. When medium crushing is used or when the rod mill is used for material feeding in the medium crushing, open circuit working process is often used. When crushing materials, the ball mill is used for feeding materials, the closed circuit working process is often used, and in this working process, the product that is screened by the screening machine is the final crushed products.
The crushed products is returned to the screening machine and then sent back to the stone crusher to be crushed again. In conclusion, the one of the main reasons that adopts the closed circuit working flow is to make the stone crushing chamber flexible. When it is necessary, the workers can adjust the rock discharging mouth bigger and then it will change the granularity distribution of the products, and they can also adjust the granularity of the final products through the size of the screen hole in order to satisfy the production needs.
Compared with other continuous working workshop, the processing amount per hour of the crushing workshop has to be big. However, the big storage bin is expensive, for this reason, big storage bin is not necessary to be installed in the crushing and ore grinding stages. For this reason, the workers should try to keep the flow motion of the raw ores, and the storage ability of the bins should be able to maintain the ore feeding ability of the stone crusher stable.