The Important Significance of the Innovation of Magnetic Separation Machine
The improvement of technology of magnetic separation machine and the benefit of the concentrator have a deep relationship with each other in the industrial production, the promotion and improvement of technology of magnetic separation machine can enhance the working efficiency, which can play a positive role in the production. In recent years, the improvement of magnetic separation machine has made a big difference to the development of ore-dressing industry. The experts of Henan Hongxing mining machinery understand something that is following according to the intensity experiments of magnetic separation technology, if the magnetic separator is immersed in liquid particles, which can have certain conductivity susceptibility making the force, which can determine the behavior of the particles, which can separate the mineral particles according to the density conductivity susceptibility and the properties of different combinations.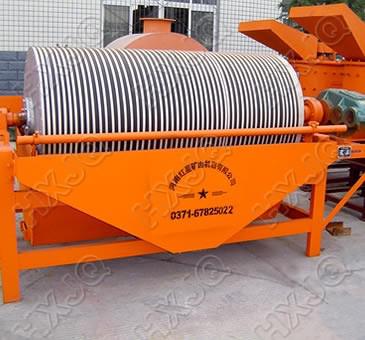 The researching time of MHD separation principle of industrial magnetic separator is long and significant because of the many years' development of separation technology, which has become mature. The main performance characteristics of the device are the separation medium which is the conducting electrolyte, wide source, cheap price, low viscosity, easily sorting equipment and big throughput; of course, there must be some disadvantages of this machine, such as low sorting accuracy, so that is the reason why this machine is only suitable for rough ore-dressing separation whose demand for the finished products is low.