To Enhance the Dynamics of Developing and Creativity on Products Made by Hongxing
Marketing business on jaw crusher is gradually decreasing at the first half year of 2012; consuming capacity which cannot satisfy the need of Hongxing urges the people to look for the reasons actively, in the temporary producing market, the improvement of technology has been the main stream, especially the advanced technology of crushing machine asks us to learn and explore deeply, Hongxing Mining Machinery actively draws into the new technology and improves the service on the skills and some activities after sale in order to occupy much more percentage of the market and improve the level of crushing machine in China, we can make a big difference on the field of innovation on crushing machine in the future.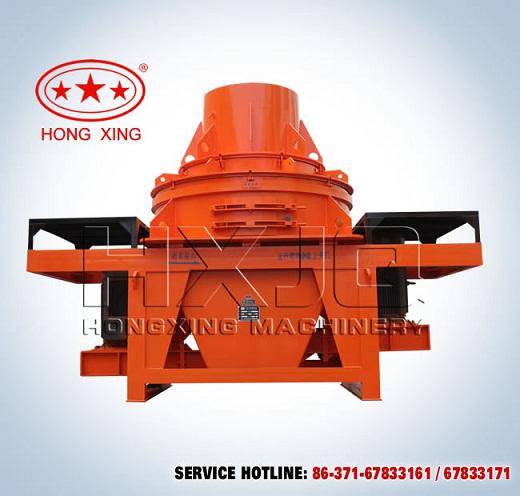 Mining Machinery continuously provides a lot of industrial products and resources to the works of transportation, mining, industrial material and resources, which guarantees the fast development of the national economy. Crushing powder-grinding equipment is one important equipment in the mining machinery, including jaw crusher and the other kinds of crushing equipment and ball mill, etc, which not only dedicate to the works of coal, electricity, building material and chemical, but also providing the high efficiency and reliable equipment for the high way road, railway, and the supplying of water and electricity; they also provide much more equipment with high quality and high efficiency, which own the advanced technology by introducing the foreign countries in order to satisfy the needs of the national economic development and the saving of energy and raw material can make a significant to the society. These products made by Hongxing Mining Machinery have become one shining star in those crushing machines, we, Hongxing learns to change its orientation on some field, such as the innovation on technology and the service after service, which has changed into one manufacturer transferring the style of producing products to the style of producing development and research. Those products made by Hongxing Mining Machinery can be seen in the jobsites of mining, chemical, road-paving and transportation, such as jaw crusher, ball mill, and we have got so much praise coming from the customers who praised the credit and the practicing of our products.
Increasing the step of innovation and creativity on the products made by Hongxing Mining Machinery, building one comprehensive system on service after sale, carrying out the latest strategy on crusher, mastering the trend of the market exactly, adjusting the strategy on the sale of crusher can make Hongxing Mining Machinery become one of the best seller in the field of Ming Machinery, we have the confidence to become the leader of the same field and believe that we can create some miracles on the way to success.
Related Articles:
The Market Can Be Upheld by the Company Owning Creativity