Railway Construction Brings New Hope to Crusher Development
The time is changing with each passing day, and all industrials in our country are also making progress and development. The development of the economy will inevitably drive the development of the crushing equipment which is mainly used in the mining, metallurgy, building materials, highway, railway, water conservancy and chemistry. Especially the fast development of the high-speed railway in recent years not only brings significant influence to people's life, but brings hope to the crusher industry that produces stone and sand.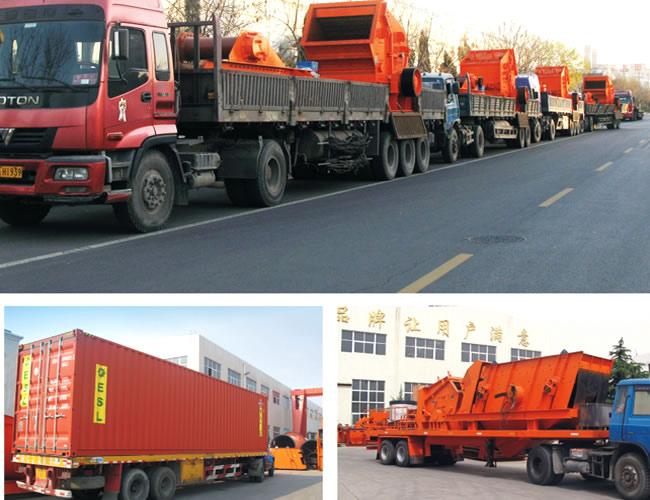 Nowadays, the government attaches more and more attention to the railway construction and the investment in the railway construction is also increasing dramatically. The mining machinery manufacturing companies all know that the development speed of the railway and the building industry will directly influence the development speed of the crushing machines such as impact crusher. For this reason, when the government is increasing the investment in the railway construction, almost all the mining companies give great attention to it with the hope of gaining great development with this opportunity. Then how will Hongxing Machinery grasp this chance and create another record?
Hongxing Machinery has always regarded product quality as the life of our company and the customers as the God. We stick to the principle that the product and the services are of equal importance, and we hold responsibility for every procedure, every product and every customer and we spare no efforts to serve our customers. In the meantime, Hongxing Machinery positions its goal on the independent innovation, research and development of new products and seeks new breakthroughs in product quality and performance because this is the most direct and effective way to promote the development of our company in the future.
The high speed and high efficiency represented by the high-speed railway not only means the increase of the speed of the railway, but means that it will drive the development of the relevant industries such as steel, equipment manufacturing and mining machines such as ore beneficiation equipment. The construction of railway will need cement, concrete and the stone materials to set the roadbed, and the manufacturing companies of these materials should shoulder important quality responsibility. Only with high-quality stone materials can ensure the quality and long service life of the railway. The development of the mining machinery is inseparable from the construction of economic, advancement of the science and technology and the development of society, so the mining equipment manufacturing companies should grasp the opportunity and constantly adjustment their management method for better development.