Vertical Impact Crusher for Dealing with Gangue
No matter how advanced the mining technology is, the producing of gangue cannot be avoided. As is known to all, the gangue is an available resource actually, with some useful mineral products. Therefore, to improve the use ratio as well as reduce the pollution problem, the gangue is always dealt with the vertical impact crusher and then applied to various industries.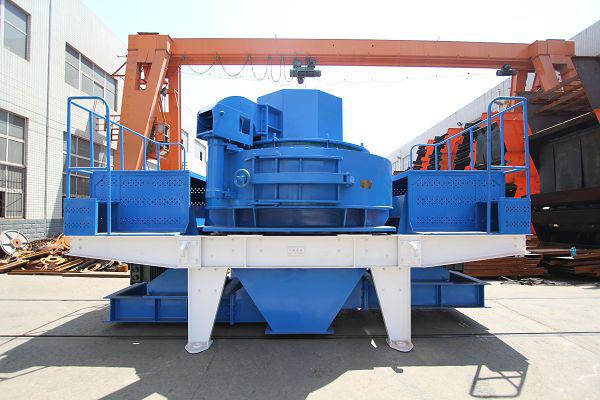 The gangue is an important original environment pollution of metal exploitation under the specific economy and technology. Discarding the gangue not only takes large areas of places, but also can damage the surrounding environment. By the comprehensive recovery and reuse, the metal resources can be taken advantage fully, the using range can be widened, and the life of mining service can be prolonged, while it is an important method of managing the pollution and protecting the environment. Moreover, it can save lots of place and cost. In all, it can contribute to the human society, as well as realize the unity of the economy of resources, economic benefit, social effect and the environment benefit. Through years of research, the gangue can be used to the production of building materials, sand making machines and other aspects.
The vertical impact crusher is the preferred machine of reusing the gangue resources, attracting high attention of the gangue handling industry. It is not a difficult thing to handle the gangue with the advanced equipment and leading policy.
It is very common to recover the gangue. However, the vertical impact crusher is the most efficient and significant machine. Through the father handling of the vertical impact crusher, the gangue can be used reasonably into many industries, which can save a lot of money. It is a typical representation of the circular economy.
Related Articles:
Matters on Vertical Impact Crusher Installation