Combination Crusher is Fashionable in Mining Machinery Industry
As is known to all, mining machinery is machines directly used for mineral exploitation and ore dressing and the manufacturing companies can be found everywhere. Hongxing combination crusher can stands out in the mining field and becomes the spotlight of this industry, and then what are the main reasons?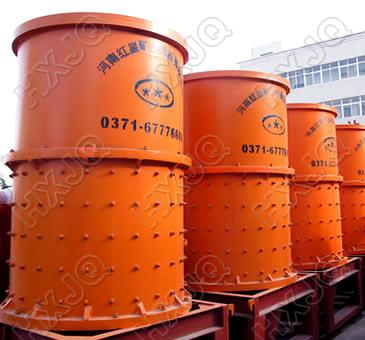 First, Hongxing Machinery is a professional company manufacturing crusher equipment, and not only has exquisite technology, high quality production, competitive price and honest service so that the customers can really experience good Hongxing products, but dedicates to manufacture high-end and environmentally friendly crusher equipment in order to satisfy the market demands.
Second, the combination crusher manufactured by Hongxing Machinery has many advantages:
1) Comprehensive crushing functions, integrated with coarse crushing and fine crushing;
2) Low energy consumption, good sealing performance, high efficiency, energy saving and environmentally friendly;
3) Multiple elastic adjustment mechanism effectively controls the material discharging granularity;
4) Low expenditure. It can reduce 1/3 equipment investment, 1/2 energy consumption;
5) New designing, convenient maintenance and simple and easy operation.
Third, it is widely used in the fine crushing field for the crushing of materials such as rocks, cement, building material and glass materials. It has higher output and production capacity compared with other types of crushers.
The independently innovated highly efficient Hongxing combination crusher is fashionable in domestic and foreign market with high efficiency, energy conservancy and environmental protection. Hongxing Machinery always seeks perfect and constantly optimizes the product design and shape and the structure in order to manufacture excellent crusher brand.