How to Do Homework in the Quality of Crusher Equipment
In the mining equipment field, due to the difference of features of the raw materials to be crushed, the requirements of the customers and the features of all types of crushing machines, inappropriate selection of crusher will not satisfy the crushing needs, for this reason, the selection of crushing equipment should be proper.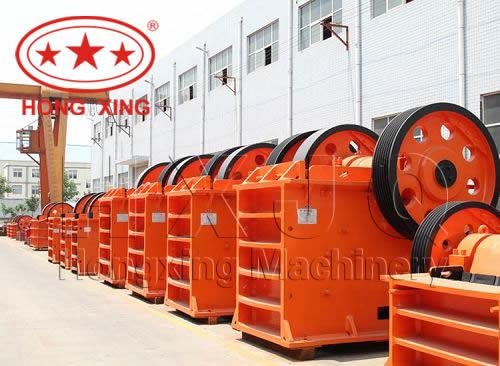 The crushing equipment occupies a large share in the market, for this reason, the investors see the development opportunity of the crusher industry and enter into this industry. Seen from the development tendency of the mining equipment industry in the whole world, whether the manufacturing companies can provide one-stop service becomes more and more important, for this reason, we should do a lot of homework in the improvement of product quality. Hongxing Machinery gives the following analysis:
First, we should keep to the path of information. Nowadays informationization has gradually become a reality. The development of all industries cannot be realized with information technology. With information technology more people will know our products so that they can be sold to the whole world.
Second, we should improve the quality of the mining equipment. Quality is the best brand for the mining products. Only good product quality can win the good praise of the customers, and it run through the whole process of the product technology, processing technology and organization technology of the mining equipment.
The last but not the least, we should develop to be stronger. Analyzing from the types and output of this industry, China has become a big mining machine manufacturing country with comprehensive types. But substantially speaking, we are not strong in high quality, advanced technology and economic benefits. For this reason, we should constantly strive to introduce internationally advanced technology and research and develop and manufacturing mining equipment with better quality.
Related Articles:
Quality is Key to the Survival of Crushing Manufacturing CompaniesMain Investment Directions of Crusher Equipment