Some Basic Theoretical Knowledge on Dryer Machine
The modification and development of the dryer machine in China and foreign countries is making progress unceasingly. In recent years, many different types of drying machines such as rotary drum, coal slurry, three drums and vertical dryer machines are researched and manufactured and applied in various industries.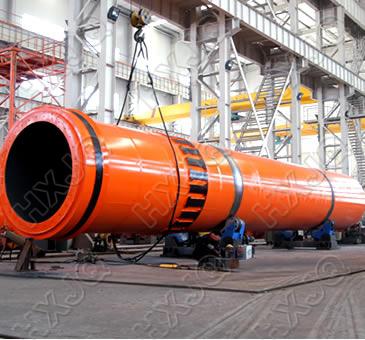 The production specialized in dryer machine is increasing, which promotes the development of drying machine industry. Until now, dryer has become an indispensable machine in people's daily life.
Nowadays many dryer machine manufacturing companies operate this machine according to the predecessors' experience, but know little about the basic theory of the manufacturing of drying machine, which results that the equipment produced by many manufacturing companies is not qualified for the requirements and is easy to be damaged, thus influencing the production efficiency of the users, causing unnecessary losses, and at the same time, having negative effect on the business reputation of the manufacturing enterprises.
Firstly, the whole drying process of the dryer machine is one integrated with many disciplines, which involves many aspects and is complicated in the mechanism and diverse in the changing factors. For example, when we manufacture vertical drying equipment, we will have to consider the falling speed of the materials inside the drum and the change of the falling speed with the evaporation of water. From this we can see that the design of drying equipment cannot be finished only relying on theoretical calculation.
Secondly, the types of the materials to be dried are various, so that their properties will be different. In the same drying environment, the rate of mass transfer and heat transfer of different materials will be different. If we treat the materials in the same way, then we might get half the result with double efforts.
Finally, the drying technology of the dryer machine itself should be done relying on some basic disciplines and it has experimental science features in itself. The dependence of the drying technology means that the development of the drying machine is determined by the development level of the basic disciplines.
Related Articles:
We Need New Ways to Realize the Innovation of Dryer MachineThe Demanding for the National Dryer Machine