Gravel Screen, Rotary Screen
Gravel screen, rotary screen, rotary sieve are the main machines used in the industries of building construction, chemical industry and mining machinery. Today we will take up some time to introduce the basic information about them to the mining clients.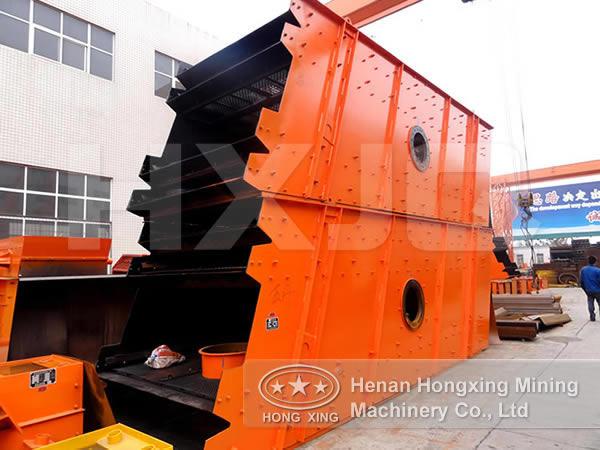 Performance Characteristics of Gravel Screen
1. It absorbs the advanced technology from domestic and overseas, and adopts senior processing technical.
2. It is a kind of high-precision screening and filtering machine.
3. The vertical vibrating motor is the vibrating power of machine.
4. There are two eccentric blocks on the motor's upper and down.
5. The eccentric blocks make cubic element movement (horizontal, up-down, and tilting).
6. By changing the eccentric block's included angle (the upper and down), the track that material moves on the mesh, will be changed So that the screening target will be realized.
The Basic Information on Rotary Screen
Rotary screen is a great tool for automatically sifting any one of a number of things. The material is fed into the upstream end when the screen rotates, and it slowly winds its way to the output. Large material that cannot pass the screen, the smaller stuff falls through. By changing screen size, any material can be quickly separated. With 1/8th inch screen, it works perfectly for separating worms from their castings.
Rotary sieve which is also named rotary screen allows large flows to be pumped over the Vie-Wire® sieve screen inside, which separates the liquids and solids as the system rotates. The slurry is pumped into the rotary sieve, and as the liquid and smaller solids pass through the slots in the screen, the larger solids travel down the length of the screen to the discharge end.
The rotary screen can be used to screen the ore and limestone, so we specially produce two types of rotary screen named ore screening equipment and stone separator, the two rotary screener have been playing one important role in the mining machinery, so we just hope that the customers can freely choose one from them according to the different requirements coming from the customers no matter whether they are at home or at abroad.
Related Articles:
Spiral Concentrator, Mining Spirals