Several Different Types of Kiln Dryer
There are different types of kiln dryer, which has made up of the production line of mining machinery, such as kiln dryer, calcining kiln, horizontal kiln, horizontal lime kiln, lime kiln, lime pit, rotating kiln and ceramsite kiln which is also called haydite kiln.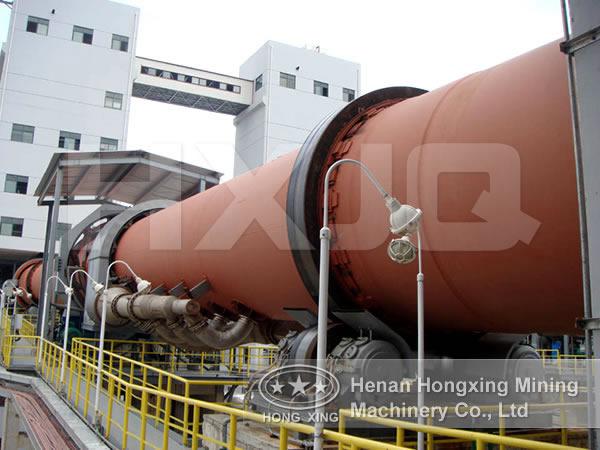 A Brief Introduction to Kiln Dryer
The kiln dryer is suitable for processing and manufacturing mineral and chemical materials and the petrochemical and pharmaceutical. The rotary kiln is slightly inclined cylindrical shells supported by two riding rings running on a set of rollers. The kiln has two seals at both ends to prevent leakage in or out of air and material. Rotary kilns are suitable for drying a wide range of materials because of their ability to process materials having considerable variation in size and composition.
Main Advantages of Calcining Kiln
1. Simple system
2. Flexability in fuels used
3. Year of experience with all types of dryers
4. Capable of installation anywhere in world
The Proper Design of Horizontal Kiln
The proper design of a horizontal kiln is based upon several key factors. The dryer diameter determines the gas velocity. Lifter designing determines how the material will fall through the gas stream. When designed correctly, the full width of the dryer becomes a shower of material. Chains may also be used when processing very wet material to improve heat transfer.
Horizontal Lime Kiln
Horizontal lime kiln is the most versatile and simplest form of drying. The kilns specifications are determined by the material, how much drying, and how long must it be in the drying process. These dryers are suited for material that is not required to be isolated from a burning system. Typical direct rotary kiln dryers also run some levels of oxygen in the system.
Today we just briefly introduce the basic information about the kiln to the mining clients at the moment, which can mainly supply the basic information to the customers.