The Concrete Introduction to Flotation Plant
The Application of Flotation Concentrator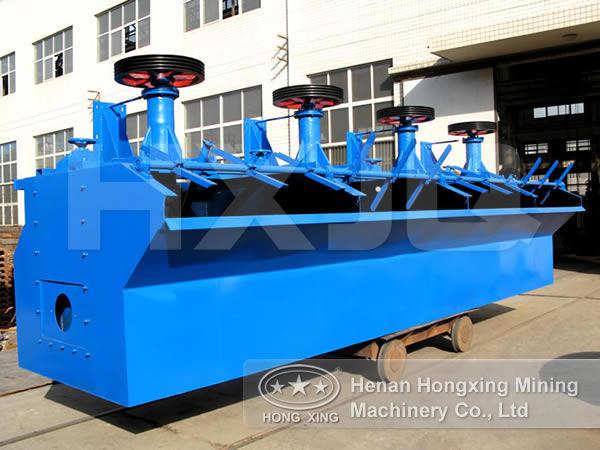 The flotation plant is used to extract materials like gold, argent, iron, lead, zinc, molybdenum, nickel and aluminum, which is one important machine in the flotation separation process of mining machinery.
Recently, the increasing support coming from the government is fiercer and fiercer, perhaps that is just the reason why more and more manufacturers pay much more attention to the building construction, which can have the power to boost the development of the national mining machinery at this right minute.
During the working process of flotation separation process, the flotation-cell also named cell flotation can put the raw material and impeller together at the same time; the impellers are driven through V-belt transmission, which brings centrifugal effect to form the negative pressure. And on the hand it stirs ore slurry and mixes with medication to form the mineralized froth in order to adjust the height of flashboard to control the liquid level and make the useful froth scraped by loam board.
The Performance Characteristics of Flotation Plant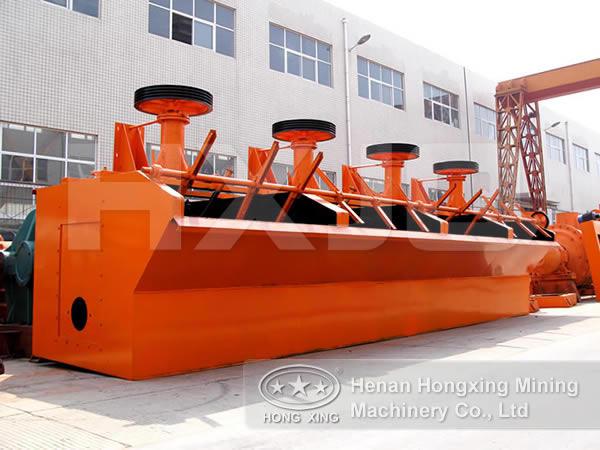 1.The impeller consists of closed double section cones, which can produce strong down-circulation.
2.Big air inlet amount and low energy consumption.
3.Each trough has the function of air suction, ore pulp suction and flotation, and it can make a flotation circuit itself with no auxiliary equipment.
4.Rational ore pulp circulation reduces coarse sand sediment.
5.There are automatic and electric control devices of ore pulp level, which makes easy adjustment.
Flotation plant has occupied the most significant position of mining machinery, which also helps the industry of mining machinery make a big difference in the national development in recent years. Above on is just the basic information about flotation separation process, hoping that we won't let you down on the introduction of ours.