Fine Crusher Manufacturing Advocates Technical Innovation
Along with the constant and prudent development of the technical level of the mining machinery industry, the future development of the fine crusher sand making industry in China will focus on the technological advancement of the industrial main equipment and the energy conservation and environmental protection of the comprehensive equipment.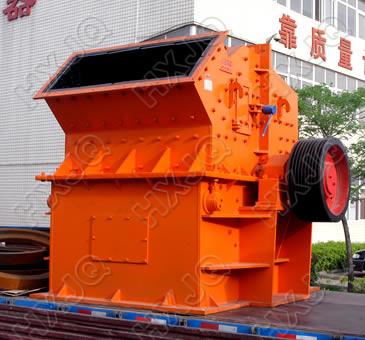 As one of the main composing part of the equipment industry in China, the sand maker equipment industry has got wide and deep development in the national eleventh five years plan period, and the fine crusher which is the main equipment in the sand making industry has fastened its technical development foundation with the development of the whole industry and the industrial advantages are becoming more and more obvious. However, while the industry is developing at a pretty high speed, many problems such as small industrial economic scale, weak concentration, weak market competitiveness and weak innovation ability are also very obvious, and the solution to these problems will become the key to improving the whole quality of the sand making industry in the future.
On the road of the future development of the industry, the improvement of the independent innovation ability of core technology of the mining machinery manufacturing companies seems very crucial. Henan Hongxing Mining Machinery Co., Ltd is one of the manufacturing companies that produce sand maker and fine crushers, and our company has many years of production experience and history accumulation in the sand making equipment. Hongxing Machinery keeps onto the path of independent research and development and combining with introducing foreign advanced technology, constantly doubles the effort of the research and development of new products, and with the purpose of satisfying the foreign and home market, our company continuously develops and improves the fine crusher and sand making equipment technology and makes contribution to the supply of the excellent stone and sand materials in the building industry.
The main sand making equipment of our company, fine crusher is the newly developed sand making equipment that is more professional and more highly efficient. This machine is researched and developed responding to the current situation that the natural sand is decreasing in many cities and combining the problems fed back by the use of traditional sand making equipment. This series of fine crusher has many advantages such as good product granularity, high sand making rate, adjustable fineness and low production cost. And what is more, the fine crusher has many independent patents, and is integrated with three crushing patters, making it a new highly efficient crusher and core equipment in the sand making industry.